The place where art meets functionality.
Artis is an eclectic restaurant concept, a modern experience that embarks on an adventurous tour of local history, arts, and craftsmanship. It is located in the heart of the medieval city of Brașov in Romania and serves as a retreat for every curious mind and appetite.
The objective of the branding was to create an authentic experience and guarantee a welcoming atmosphere for the end customers through a modern and genuine identity that resonates with the history embedded in the location.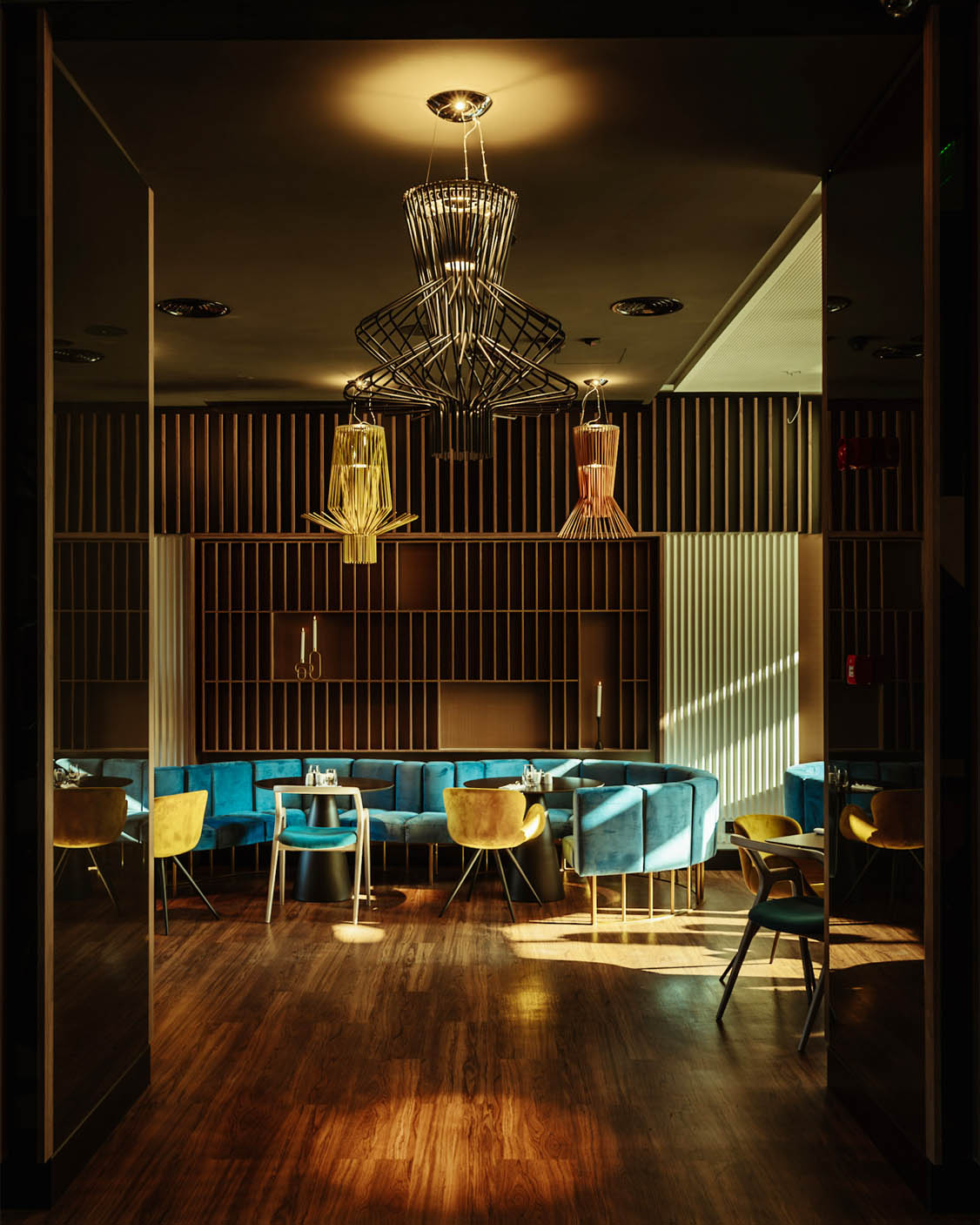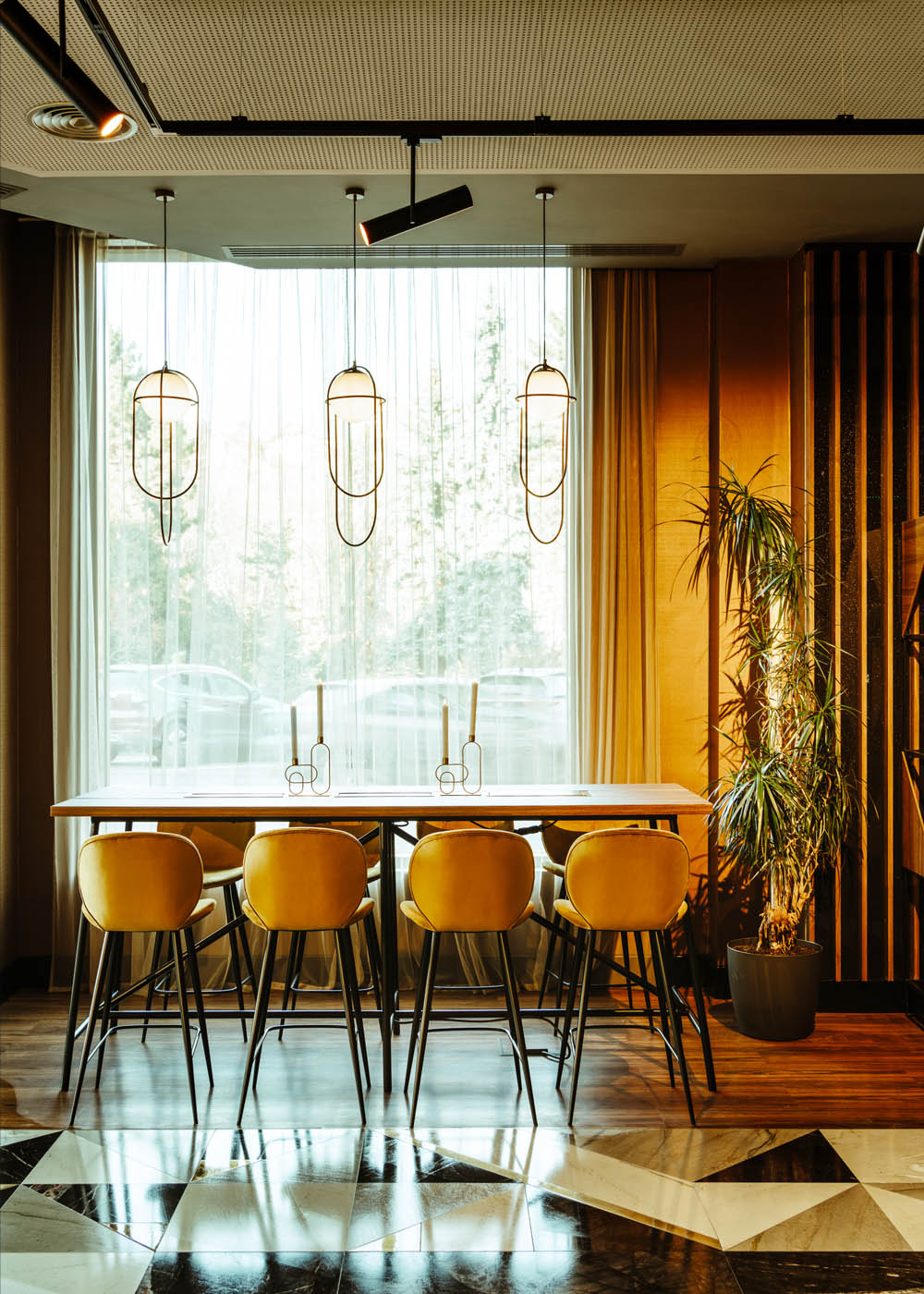 Artis, derived from the Latin 'of art', embodies the ability, skill, and experience required for true creation.
The restaurant emphasizes the significance of mastering crafts. To deliver a truly authentic dining experience, the preparation of meals requires skills and competence, a profound knowledge of tradition and innovation, and a good amount of passion and imagination. Therefore, Artis is more than just a name – It's a brand that's deeply ingrained in the fundamental principles of creativity.
The logo embodies a sense of confidence and timelessness by combining minimalist design with subtle art nouveau curves. This blend of fluidity and structure creates a modern take on traditional heritage, embracing the past while living in the present.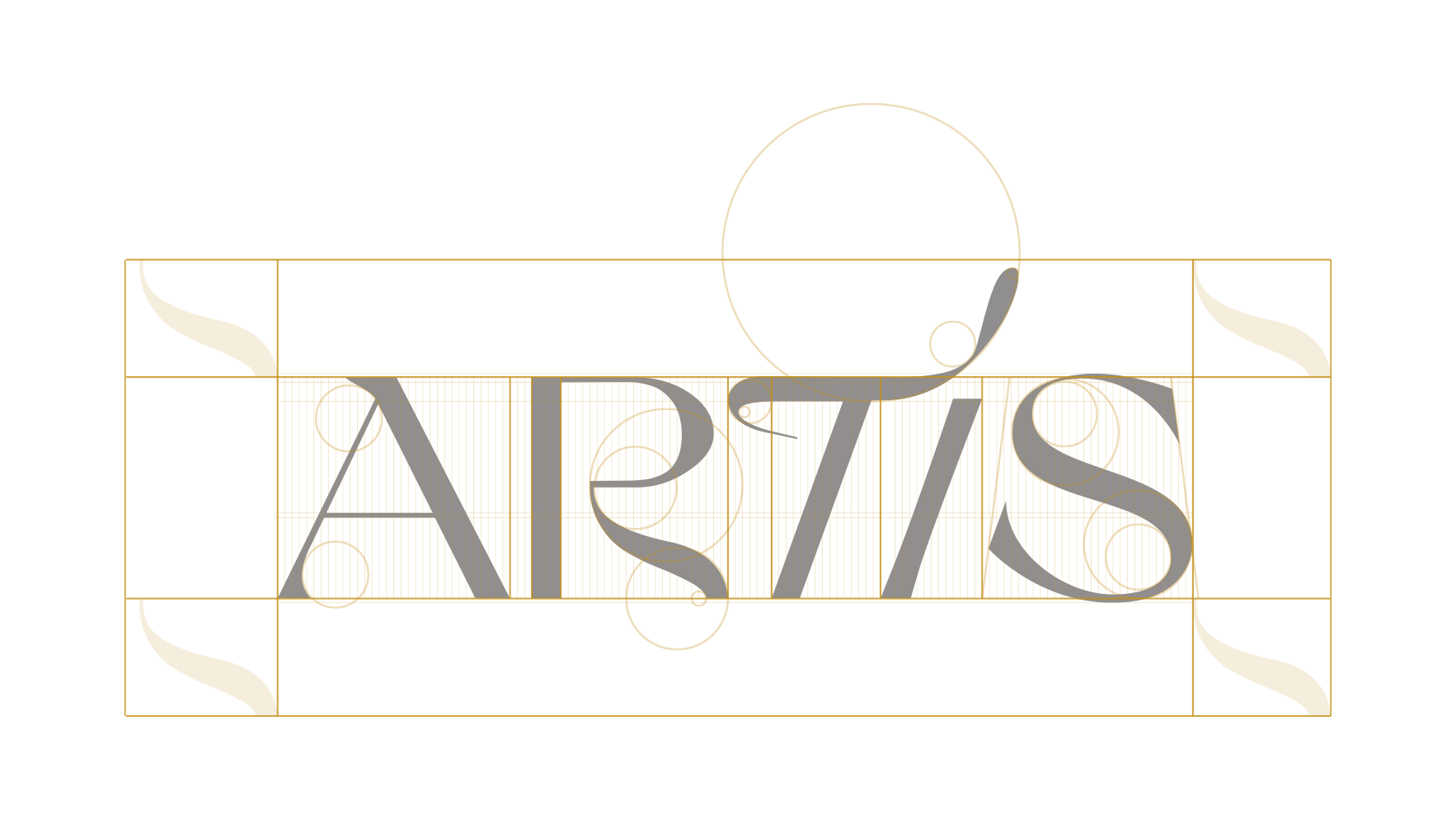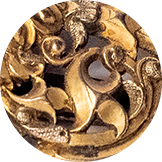 Gold
If stone and iron were the expression of force and will, gold imposed power subtly, through spirit, subtlety, and artistic mastery. Even in ancient cultures, gold was associated with the gods, the aura of the sun, rhapsodies and poets sang of it, the "heat" radiated by it being equal to wisdom.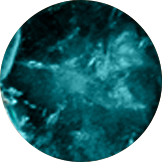 Turquoise
At creation's pinnacle, craftsmen, using small blue stones and art nouveau motifs, decorated both cult objects and everyday items. Their use of turquoise gemstones added a pop of vibrant blue, complementing the art nouveau curves and further enhancing their beauty.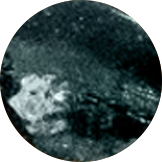 Olivin
Nature plays an important role in the art history of the region. We can recognize animals and plants fusioned in the local traditional elements. For decoration, olivin -also known as evening emerald-, was one of the semi-precious stones used due to its mesmerizing greenish-to-black shade.
The atmosphere
Hosts an courteous, quiet and solemn ambiance, encourages expression and brings harmony.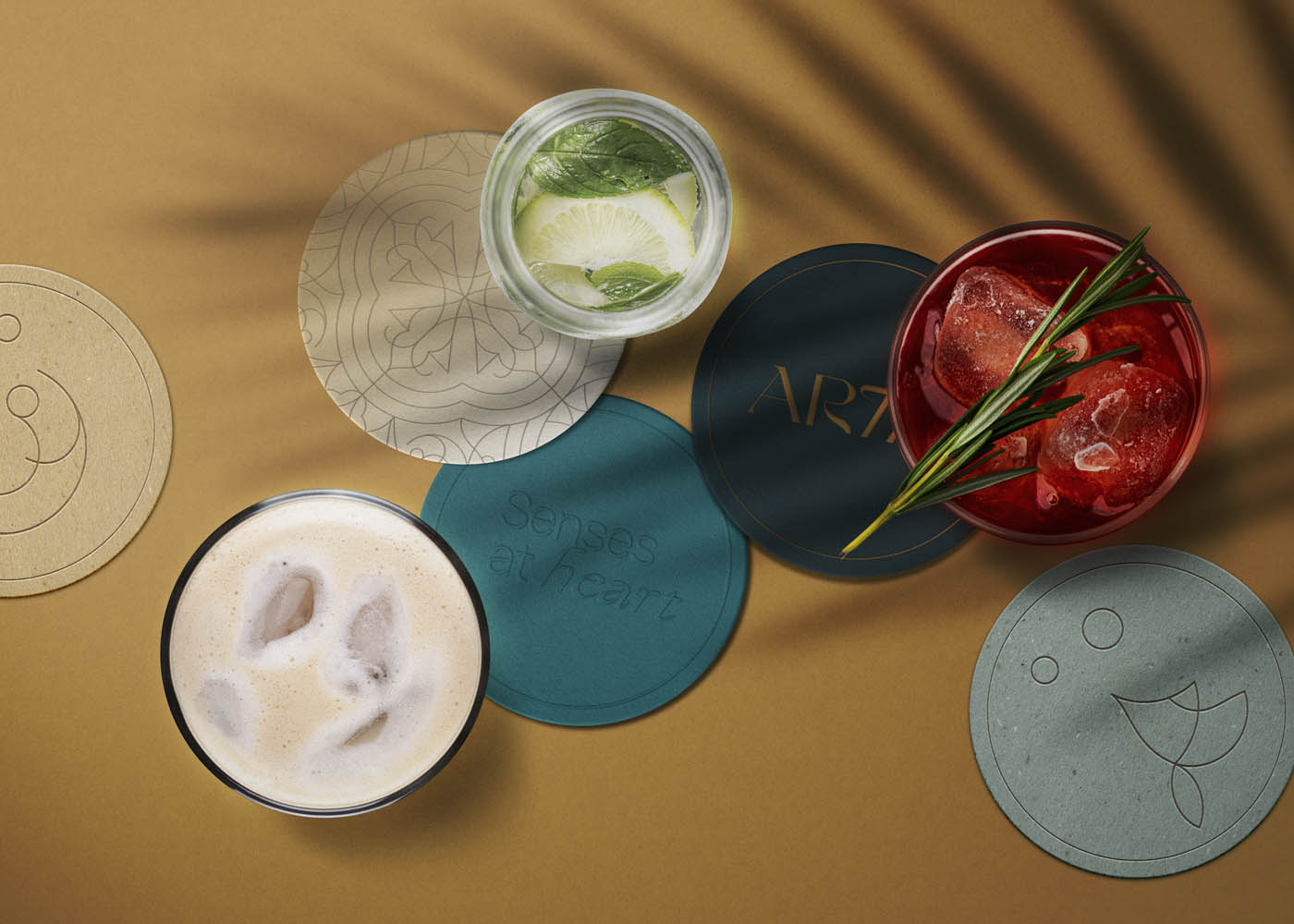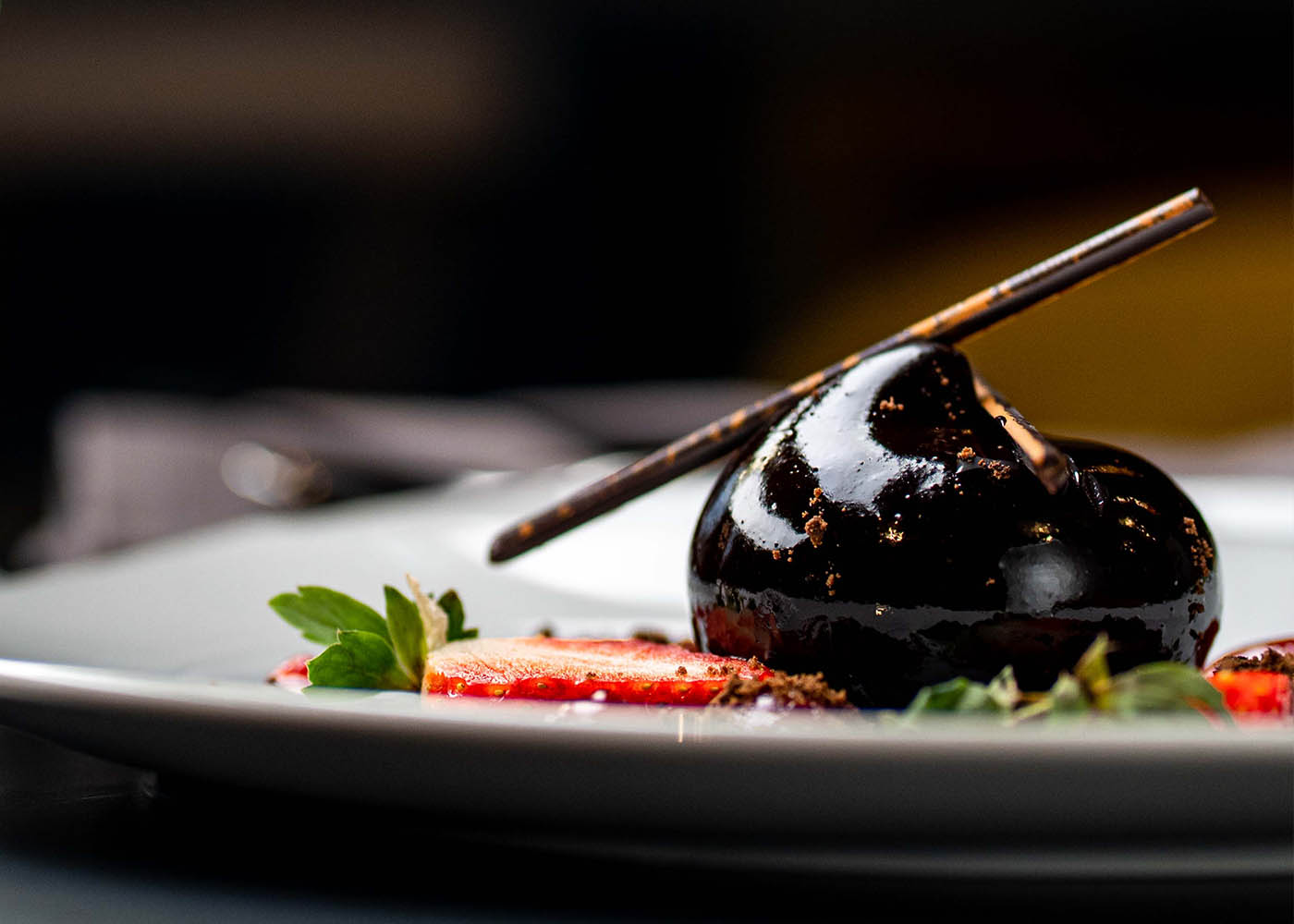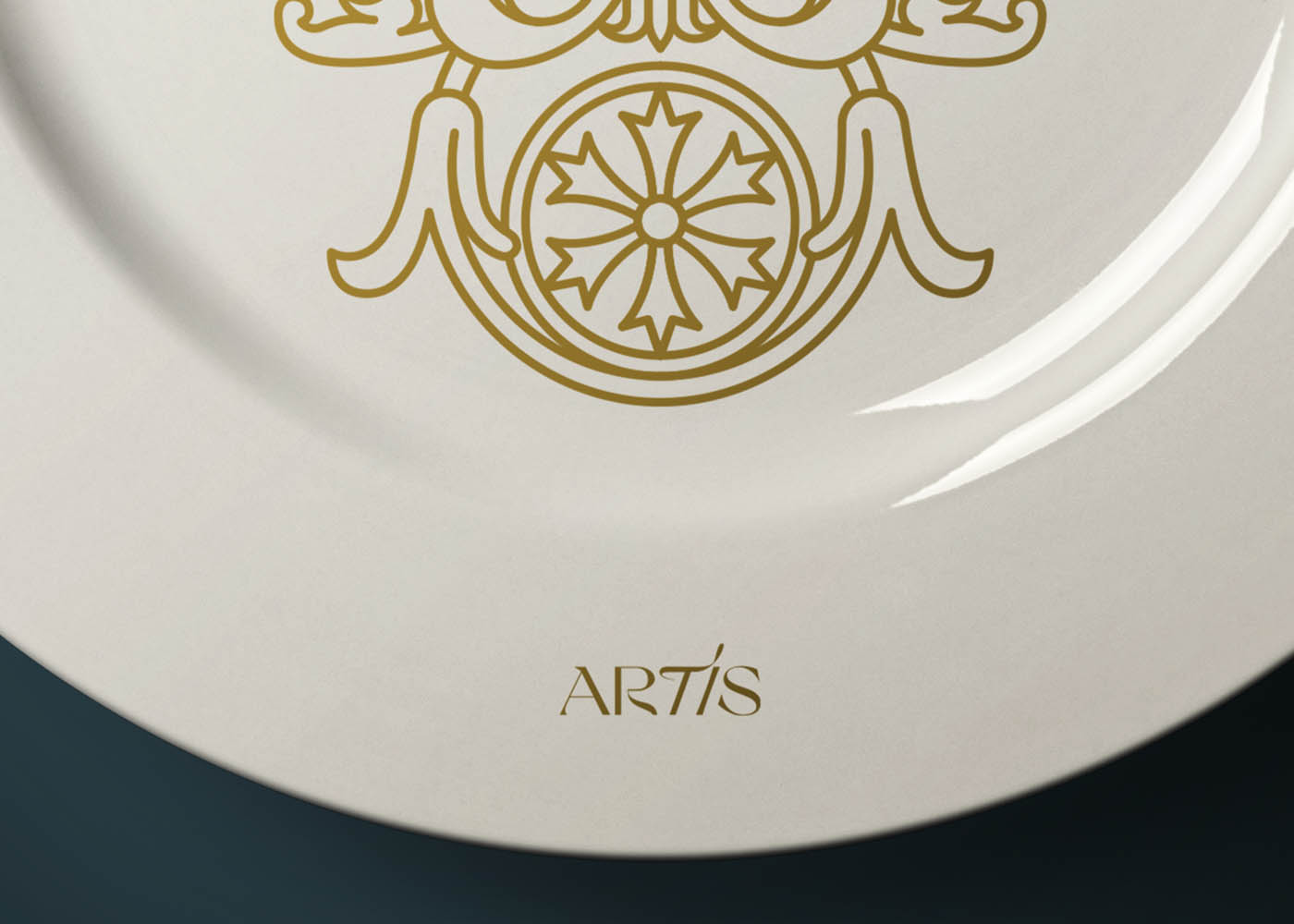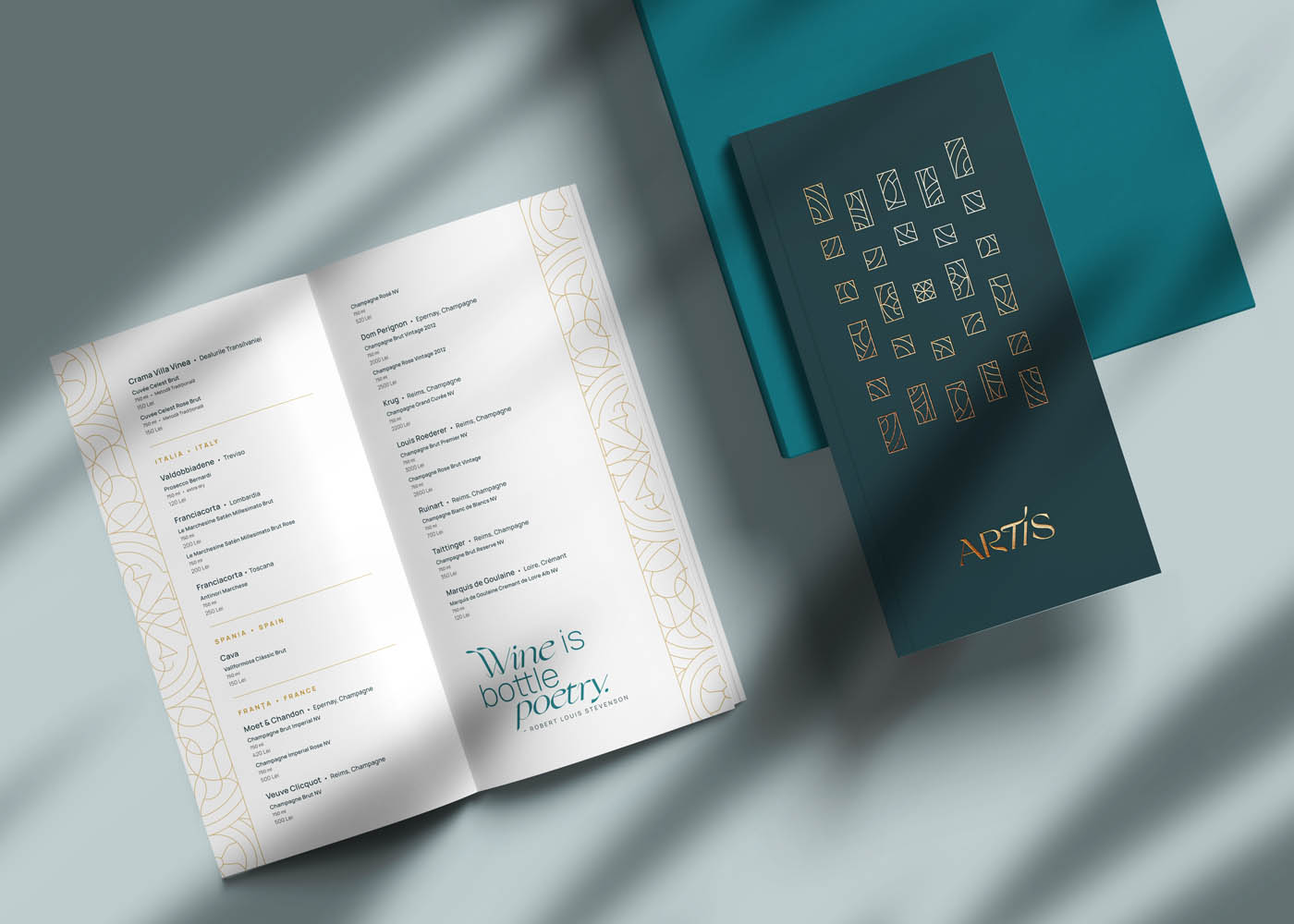 Century-inspired perspectives.
By marrying the minimalist design of today with elements inspired by the XVI century, Artis is a fusion between the past and present. The result is a restaurant that offers a unique dining experience that is both timeless and contemporary.
This is more than just a design choice, it is a reflection of the values that the restaurant embodies – authenticity, refinement, and attention to detail.
Are you ready to bring your brand vision to life and leave a lasting impression on your audience? Let's make it happen!